close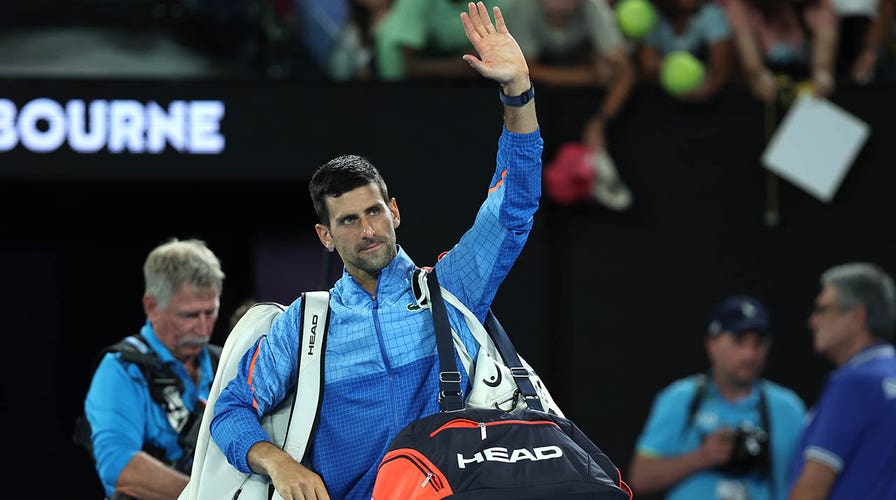 Novak Djokovic responded to critics this week who questioned if he was faking his hamstring injury suffered ahead of the Australian Open, saying the "narrative" around him seems to be "different compared to other players that have been going through similar situations."
The 21-time Grand Slam champion fielded a number of questions during a press conference Monday about his hamstring injury after defeating Australia's own Alex de Minaur in straight sets to reach the quarterfinals.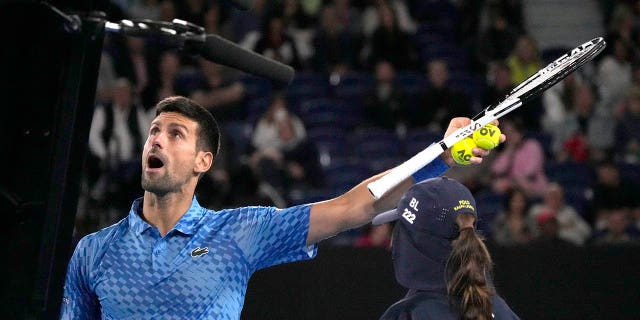 "Tonight, the way I played, the way I felt, gives me reason now to believe that I can go all the way," Djokovic said. "I mean, I always believe I can go all the way, in terms of my tennis but the way my leg felt before tonight wasn't giving me too many hopes, so to say, for the entire tournament, to go all the way through. Tonight I feel that, so I feel positive about it."
ANDY MURRAY EXPLODES AT AUSTRALIAN OPEN AFTER BATHROOM BREAK DENIED DURING MARATHON: 'IT'S A JOKE'
But the Serbian tennis star has been criticized by some for his seemingly quick recovery, with some accusing him of "faking" his injury.
"I leave the doubting to those people — let them doubt," he told Serbian media, via Sky Sports. "Only my injuries are questioned. When some other players are injured, then they are the victims, but when it is me, I am faking it. It is very interesting. I don't feel that I need to prove anything to anyone."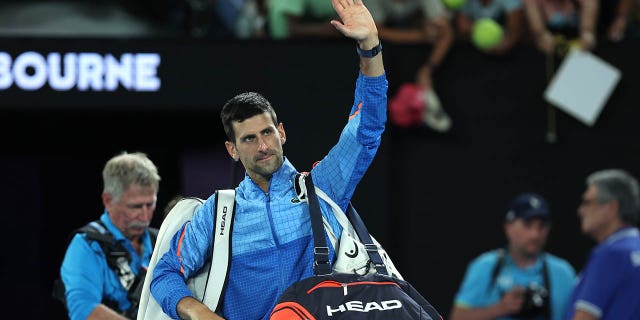 CLICK HERE FOR MORE SPORTS COVERAGE ON FOXNEWS.COM
Djokovic said during his presser that it has been "exhausting" going through a number of treatments to try and get his leg back to where it was prior to the injury.
In addition to his improving health, Djokovic said in the report that the attention he's getting from critics only serves to motivate him further.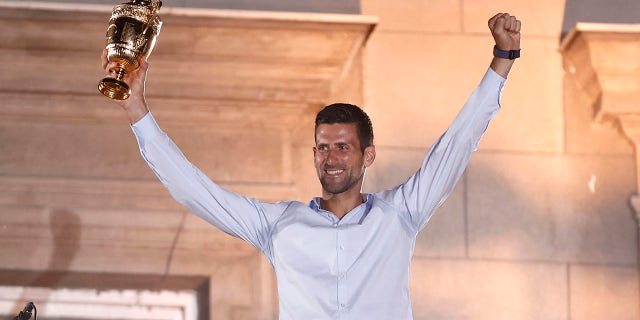 CLICK HERE TO GET THE FOX NEWS APP
"I am not really interested at this point what people are thinking and saying. It is fun, it is interesting to see how the narrative surrounding me continues, (a) narrative that is different compared to other players that have been going through similar situations. But I am used to it and it just gives me extra strength and motivation. So I thank them for that."
Djokovic is pursing his 22nd Grand Slam title and is looking to extend his record at the Australian Open to 10.